16apr4:00 pm5:00 pmReforming Medical Education in India: Distinguished Lecture by Prof. Furqan Qamar
Event Details

As the Ukraine-Russian conflict progressed in its initial days, India found itself completely embroiled in the situation.  Thousands of Indian students were stranded in Ukraine amidst the conflict. Upon their return to India, these students stared at an uncertain future.  An unconfirmed number suggests that approximately 25000 students go abroad to study MBBS. This large number indicates the disparity in medical education in India. There are a huge number of students that appear for the medical entrance exam and approximately 5.5% make it to the medical colleges. Through this lecture, we aim to address the crisis in medical education and get policy recommendations that can be beneficial for students.

The discussion will be conducted on 16th April 2022 at 4:00 PM IST on zoom. Register
About Speaker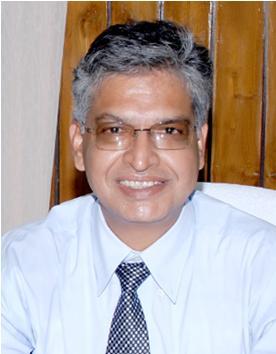 Prof. Furqan Qamar is presently Professor of Management at the Centre for Management Studies, Jamia Millia Islamia, New Delhi. He has served as the Secretary-General of the Association of Indian Universities (AIU), the largest and one of the oldest network of universities in the world.  In his illustrious career, Prof. Qamar has held the position of the Vice-Chancellor of the University of Rajasthan and the Central University of Himachal Pradesh. He has also served as Advisor (Education) in the Planning Commission of India.
He authored the book Financial Control In Indian Universities. He has published research articles on Educational Finance, Management and Administration. He is also a columnist in leading newspapers.
About Chair
Dr Syed Ziaur Rahman is a professor of Pharmacology at Aligarh Muslim University. He is a permanent member of 'Board of Trustees' and Chair of the Advisory Council International Association of Medical Colleges (IAOMC).
He is the founder trustee and treasurer of Ibn Sina Academy of Medieval Medicine & Sciences, Aligarh.
Dr Rahman is a medical scientist working in the field of Pharmacology. As a scholar, he has to his credit 7 published books, 12 chapters and more than 190 articles/research papers/case-reports/editorials in both national and international journals. He edited 11 periodicals.
Time

(Saturday) 4:00 pm - 5:00 pm