19jul7:30 pm8:30 pmProphet Muhammad Beyond Islamism by Prof. Juan Cole and Dr Shadi Hamid
Event Details

Prophet Mohammad had many critics belonging to various religions and tribes. His teachings face several questions even today when the world has progressed well beyond his time. Many Muslims and non-Muslims are still exploring and rethinking the relevance and significance of Muhammad as a Prophet and a human being.

In an attempt to understand "Prophet Muhammad beyond Islamism," the Centre for Studies of Plural Societies invites you to a discussion by Prof. Juan Cole, author of Muhammad: Prophet of Peace amid the Clash of Empires and Dr. Shadi Hamid, Senior Fellow at Brookings Institution. The discussion will be conducted on 19 July at 7:30 PM IST. Register

About Speaker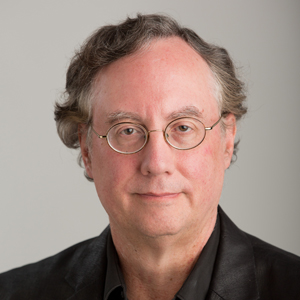 Prof. Juan R. I. Cole is Richard P. Mitchell Collegiate Professor of History at the University of Michigan. For three and a half decades, he has sought to put the relationship of the West and the Muslim world in historical context. His most recent book is Muhammad: Prophet of Peace Amid the Clash of Empires. He is also the author of  The New Arabs: How the Millennial Generation is Changing the Middle East (2014); Engaging the Muslim World (2009); Napoleon's Egypt: Invading the Middle East (2007); and many other books. He has translated works of Lebanese-American author Kahlil Gibran and has appeared on PBS's Lehrer News Hour, ABC World News Tonight, Nightline, The Today Show, Charlie Rose, Anderson Cooper 360, The Rachel Maddow Show, All In With Chris Hayes, The Colbert Report, Democracy Now!, and many others. He has given many radio and press interviews. He has written widely about Egypt, Iran, Iraq, and South Asia. He has written about the upheavals in the Arab World since 2011, including about Sunni extremist groups and Shiite politics. He has regular columns at The Nation and Truthdig. Cole commands Arabic, Persian, and Urdu and reads Turkish, and knows both Middle Eastern and South Asian Islam. He lived in various parts of the Muslim world for more than a decade and continues to travel widely there.
About Speaker
Shadi Hamid is a senior fellow in the Center for Middle East Policy at Brookings and an assistant research professor of Islamic studies at Fuller Seminary. He is the author of "Islamic Exceptionalism: How the Struggle Over Islam is Reshaping the World" (St. Martin's Press), which was shortlisted for the 2017 Lionel Gelber Prize. He is also co-editor with Will McCants of "Rethinking Political Islam" (Oxford University Press) and co-author of "Militants, Criminals, and Warlords: The Challenge of Local Governance in an Age of Disorder" (Brookings Institution Press). His first book "Temptations of Power: Islamists and Illiberal Democracy in a New Middle East" (Oxford University Press) was named a Foreign Affairs "Best Book of 2014." Hamid served as director of research at the Brookings Doha Center until January 2014. Hamid is also a contributing writer at The Atlantic and vice-chair of the Project on Middle East Democracy's board of directors.
About Chair
Dr Manindra Nath Thakur is an Associate Professor at the Centre of Political Studies at Jawaharlal Nehru University, New Delhi. His area of interest is Social Science Research Methods; Marxist Theory; Indian Politics; Religion and Politics; New Religious Movements.
Time

(Tuesday) 7:30 pm - 8:30 pm