26aug4:00 pm5:00 pmBook Discussion Ideology and Organization in Indian Politics by Prof Zoya Hasan
Event Details

The book discussion will be conducted on 26 August 2022 at 4:00 PM IST on zoom. Register

About Author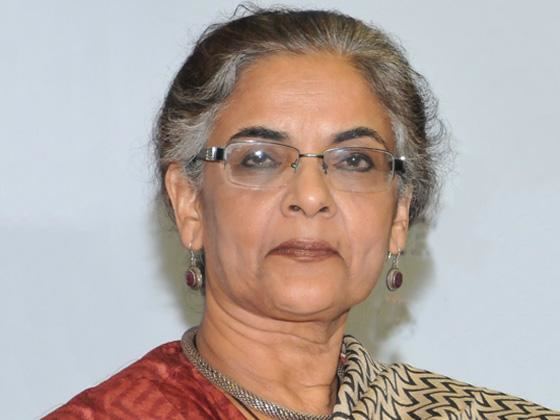 Prof. Zoya Hasan is a Professor Emeritus at Jawaharlal Nehru University, a former Professor of Political Science, and the Dean of School of Social Sciences at Jawaharlal Nehru University, New Delhi. She was also a former member of the National Commission for Minorities. Prof. Hasan's work has focused on the State, political parties, ethnicity, gender and minorities in India, and society in north India.
She was a Visiting Professor at the Universities of Zurich, Edinburgh, and Maison des Sciences de L'Homme, Paris, and held fellowships at the Institute of Development Studies, University of Sussex, Rockefeller Centre, Bellagio, and Centre for Modern Oriental Studies, Berlin. She has worked on research projects for the Indian Council of Social Science Research, Ford Foundation, DFID, United Nations Research Institute for Social Development and the Observer Research Foundation. She has been on the Executive Council of several universities and the Editorial Board of various national and international journals.
Amongst her many books, she has authored Congress after Indira: Policy, Power and Political Change (1984-2009), Democracy and the Crisis of Inequality: Collection of Essays, Politics of Inclusion: Castes, Minorities and Affirmative Action, Democracy in Muslim Societies: The Asian Experience, and India's Living Constitution: Ideas, Practices, Controversies.
About Chair
Dr. Ajay Gudavarthy is Associate Professor at Centre for Political Studies at Jawaharlal Nehru Universities (JNU), New Delhi. He was earlier associated with National Law School of India University, Bangalore and Institute for Social and Economic Change, Bangalore as Assistant Professor.
He has been visiting faculty to the universities of Tubingen, Gottingen, Calcutta and Hyderabad and held fellowships at Universities of London and Aberdeen.
His edited books- Reframing Democracy and Agency: Interrogating Political Society (Anthem Press, London, 2012), Politics of Post-Civil Society: Contemporary History of Political Movements in India (Sage, Delhi, 2013), Maoism, Democracy and Globalisation: Cross-Currents in Indian Politics (Sage, Delhi, 2014), Cultural Politics of Modern India (Aakar, Delhi, 2015), Revolutionary Violence versus Democracy: Narratives from India (Sage, Delhi, 2017), India after Modi: Populism and the Right (Bloomsbury, Delhi, 2018), Secular Sectarianism: Limits of Subaltern Politics (Sage, 2019). Dr Gudavarthy holds Ph.d. from JNU.
Time

(Friday) 4:00 pm - 5:00 pm