13sep11:00 am12:00 pmBook Discussion: The Fury of Covid-19 by Prof Vinay Lal, UCLA
Event Details

The discussion will be held on 13th September 2021, at 11:00 AM IST on zoom. Register
About the Author: Prof. Vinay Lal teaches Vinay teaches a broad range of courses in Indian history, comparative colonial histories, subaltern history and Indian historiography, as well as graduate-level seminars on the contemporary politics of knowledge, postcolonial theory, and the politics of culture at Dept. of History & Asian American Studies, University of California, Los Angeles (UCLA). Prof. Vinay joined the history faculty at UCLA in Fall 1993, and has since held several fellowships, including a Senior Fellowship from the American Institute of Indian Studies, a National Endowment for the Humanities Fellowship for University Teachers, and a fellowship from the Society for the Promotion of Science/Japan Area Studies Center at the National Museum of Ethnology, Osaka. He was elected a Fellow of the World Academy of Art and Science in February 2000.
His most recent books include the two-volume Oxford Anthology of the Modern Indian City (2013), A Passionate Life: Writings by and on Kamaladevi Chattopadhyay (co-edited with Ellen Carol Dubois, New Delhi: Zubaan Books, 2017, distributed by the University of Chicago Press), and two edited volumes–India and the Unthinkable, and India and Civilizational Futures–from the Backwaters Collective on Metaphysics and Politics, both from Oxford University Press, Delhi (2016 and 2019, respectively).  The Fury of Covid-19:  The Passions, Histories, and Unrequited Love of the Coronavirus, was published in October 2020 by Pan Macmillan (India) in digital and paperback editions.  Earlier books include Empire of Knowledge: Culture and Plurality in the Global Economy (Pluto Press, 2002; 2nd rev. ed., New Delhi: Sage Publishers, 2005); The History of History: Politics and Scholarship in Modern India (Oxford UP, 2003; 2nd enlg. ed., 2005); and Of Cricket, Guinness, and Gandhi: Essays on Indian History and Culture (Seagull Books, 2003; paperback ed., Delhi: Penguin Books, 2005).
About the Chair
Dr. Omair Anas is the Director of Centre for Studies of Plural Societies. He was earlier associated as Research Fellow at the Indian Council of World Affairs, New Delhi, a think tank of India's Ministry of External Affairs. Dr. Anas received his Phd from Centre for West Asian Studies, Jawaharlal Nehru University, New Delhi in 2015. He completed his Mphil from the same centre. He has published 30 papers in international journals and edited volumes and more than 200 articles in national and international media on international affairs.
About the book: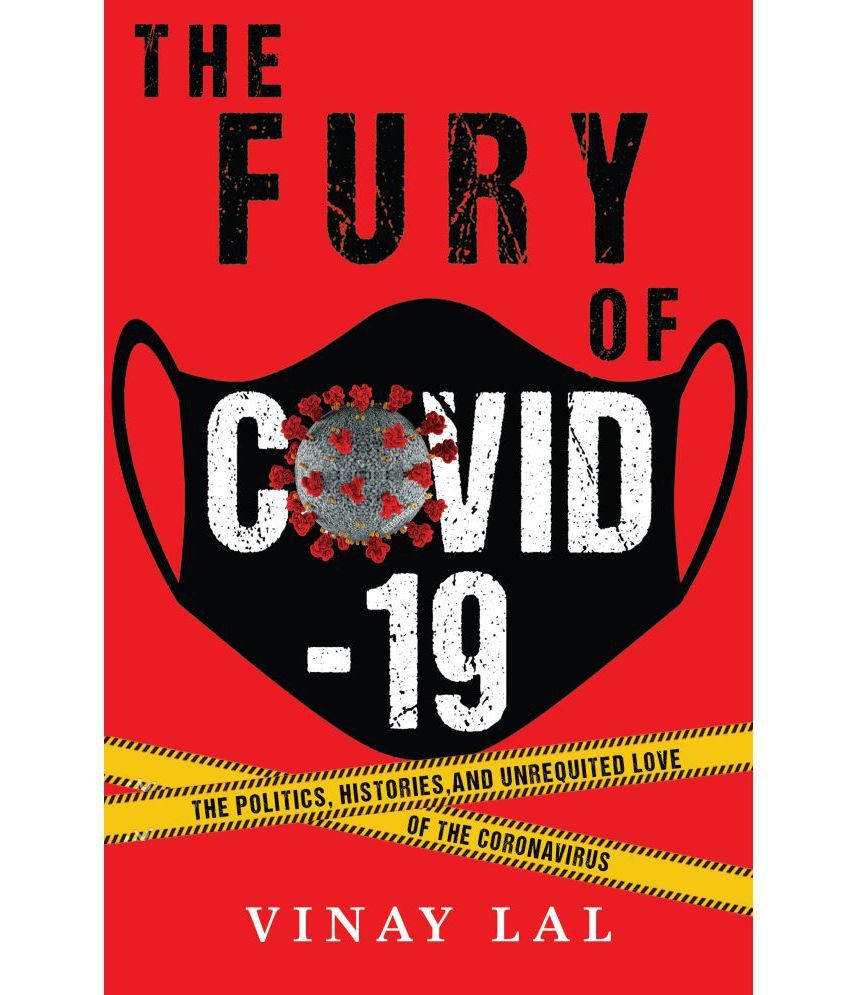 This book is composed of a set of disparate essays that are grounded in history, political economy, and philosophy. These essays focus on a range of topics addressing different dynamics of the coronavirus pandemic. They include the history of pandemics, governmental discourse on health and practical strategies, the role of WHO, neo-liberal economic order and consumerism, social order and human attitudes, nationalism and immigration, and global warming and climate change. Shedding light on these various dynamics, Lal exposes the high claims made by powerful states like the US, the UK, and European states about their superior political systems, health care programs, and welfare services.
Time

(Monday) 11:00 am - 12:00 pm
Organizer
Standard Touch98766128919